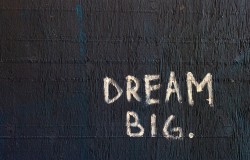 Investment Tips For Beginners
The past year has been awful for stocks in real estate investment trusts. But shares of Colony Capital (CLNY, $5), a midsize REIT, have held up better than peers. The shares have nearly recovered from their 72% price drop during the 2020 bear market. That may not seem like the makings of a contrarian stock. But Colony has its share of problems.
The REIT has been struggling since 2017, posting steadily declining revenues and earnings as it tries to shift its focus from industrial, health care and hotel properties to digital infrastructure (think cell towers, data centers, fiber networks and small cells, or short-range radio access nodes that facilitate wireless communication). When COVID hit, the REIT's hotel properties proved to be a drag; Colony suspended dividends in March to build up cash.
But the firm has been unloading its non-tech properties, raising nearly $700 million in 2020. It will redeploy that cash into digitally focused properties, which stand to benefit from a world that is shifting increasingly online. Last July, new chief executive Marc Ganzi started; he was hired in part to accelerate Colony's shift. At the end of September, Colony had $46.8 billion of assets under management, and about half of those assets are now digital real estate and infrastructure.